As a pharmacist in the long-term care setting, it is important to provide compassionate care for all our residents.  Recently, it has been hard to maintain a productive and caring environment for residents and healthcare workers in the long-term care industry. 
First, let's talk about why compassionate care is so vital in the long-term care setting. Many of our residents suffer from chronic illnesses, disabilities, coherency, or mobility, which leads to a lack of independence.
This lack of independence can lead to feelings of loneliness, isolation, and helplessness—feelings that need to be addressed by the healthcare team. Compassionate care can help to reduce these feelings and create a more positive experience for our residents. When the entire healthcare team – from nurse to pharmacist takes an active role in compassionate care, successful outcomes are produced.
Compassion in the long-term care setting involves listening to our residents' needs and concerns. We must be resident, attentive, and understanding of their unique situations when discussing medication options or other treatments. By listening carefully, we can gain insight into what is most important to them and how best to meet those needs. This will ensure that they receive the highest quality of care possible while still respecting their autonomy and dignity as individuals. 
In addition, providing compassionate pharmacy care means being mindful of any cultural or religious beliefs that may impact treatment decisions or drug interactions. It is essential that pharmacists take the time to learn about their residents' backgrounds and any special considerations that should be considered when recommending medications. This will help us ensure that all our residents receive individualized care that is tailored to meet their needs.
Finally, it is important to remember that long-term care pharmacy compassion also involves providing consistent service and delivery for our residents. It can be difficult for them to adjust to life in assisted living or skilled nursing, so it is crucial that we provide positive, accurate, and proficient service whilst continuing to provide reassurance and understanding during their time in the community. We must recognize the importance of family members in the lives of our long-term care residents and strive to create an environment where they feel comfortable discussing concerns or asking questions about medication regimens or other treatments.
Compassionate care is essential in long-term care pharmacy settings. We must be proactive with our residents while also providing them with the best possible treatment options available. By taking the time to listen to their needs and concerns, respecting their cultural or religious beliefs, and offering emotional support during difficult times, we can ensure that all our residents receive individualized care tailored to their unique needs.
Heartland Pharmacy is founded on providing a caring and dependable long-term care pharmacy that is family-focused and dedicated to making a difference in the lives of the individuals, families, and healthcare partners we serve. We deliver solution-driven services, ensuring a personal, consistent, and reliable experience for all.  That is why, this year, we are dedicating our time to putting the care back in LTC. #CareinLTC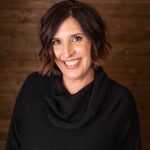 Melissa Tollinger, PharmD | Director of Pharmacy 
Melissa has 20 years of pharmacy and management experience and has been part of the Heartland Pharmacy family for 5 years.  She graduated from the University of Arizona College of Pharmacy.