Selecting the right LTC providers and partners is the key to what matters most: placing the utmost importance on the best possible outcome for the residents of long-term care communities. We spoke to Macall Weight, Executive Director at Covington Senior Living of Farmington and Rylie Poole, RCC at Covington Senior Living of Farmington, on their process for choosing the partners that best fit their goals.
What process do you go through in choosing the right partner or vendor for you, your community, and your residents?
Macall: One who puts the residents first is enormous. "Residents first" is our motto, so we want our partners to be performing on the same level when it comes to service.
Specifically with pharmacy, what are the most important qualities or services you're looking for?
Rylie: The pharmacy tech should read and receive orders from several different practitioners and vendors. They should have excellent communication with the community, hospice staff, and other outside vendors. Our technician doesn't just work with outside vendors; she has a successful partnership with them, for the benefit of the residents.
Macall: They need to be detail-oriented, accurate, and responsive to communication to stay looped in on the process and to loop in providers for new orders.
How is Heartland Pharmacy the right partner for you?
Rylie: With Heartland, we have different communication tools and a wide support network. The wide support network equates to faster solutions.
We have access to a myriad of support techs, from the sales team to the pharmacy technician to the Pharmacist in Charge. We have a lot of ways to be solution-driven. Our communication tool kit includes the phone, fax, email and the most widely used: the Serenity messaging app. The Serenity app makes direct communication with the pharmacy technicians and pharmacists easy and keeps a running history of the communication for easy access. 
Macall: The staff is great at keeping communication open and responding to and resolving issues quickly.
After making a recent pharmacy change, what tips, tricks, and onboarding recommendations make for a smooth pharmacy transition for the community?
Rylie: First, touching base and holding meetings, with good communication prior to the switch. There were only a few hiccups here and there, but with the wide support network, we were able to troubleshoot. The Serenity app was extremely helpful because we could throw the question out and have it answered as the pharmacy received that answer, instead of sitting on hold or waiting for a call back. The Serenity text tool was very helpful. The transition went smoothly–more smoothly than we anticipated.
Macall: Having weekly check-ins was helpful. Again, the Serenity app has been a great resource, especially because it's HIPPA-compliant; our previous messaging tool was not.
For Rylie and Macall, having the ideal LTC pharmacy provider promotes good communication, makes their jobs easier, and ultimately provides better care for the residents. When you're looking for a new pharmacy partner, reach out to us at Heartland Pharmacy for our personal, consistent, and reliable service.
Rylie Poole, Care Coordinator, Covington Farmington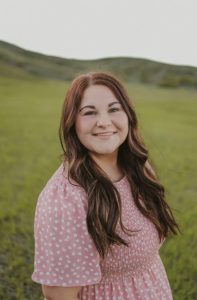 Rylie is a highly accomplished and dedicated healthcare professional with an extensive background as a Certified Nursing Assistant. With a wealth of experience spanning over 6 years in the healthcare industry, Rylie has consistently demonstrated her commitment to providing exceptional patient care and fostering strong collaborative relationships within the healthcare ecosystem. Over her 2.5-year tenure at Covington Farmington, Rylie's unwavering dedication to her role has resulted in her rapid ascent within the organization. Her pivotal contributions have not only facilitated the enhancement of patient care but also cultivated successful partnerships with pharmacy providers, further optimizing the quality of care delivered to residents. Her comprehensive understanding of assisted living regulations and best practices positions her as a valuable asset in maintaining a high standard of care and compliance within the facility. Her approachable demeanor, coupled with her strong communication skills, empowers her to effectively collaborate with colleagues, patients, and their families.
Macall Weight, Executive Director at Covington of Farmington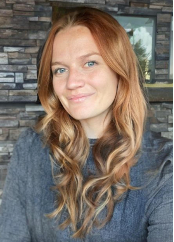 Macall has over a decade of experience in senior care. Their expertise spans various departments including, marketing, leadership, activities, human resource, and financials. She excels in conflict resolution, leadership training, dementia care, crisis prevention, and community inclusion. They prioritize employee retention by setting expectations and fostering growth plans. Macall is highly regarded for her servant leadership, commitment, and striving for excellence.